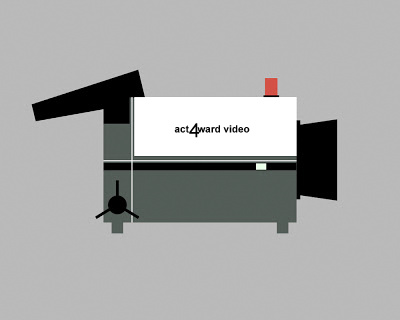 EMI 2001c Studio camera [1970's/80s. act4ward .uk
Video work has now become a major part of the work with act4ward.
By design the vast majority of work is kept to the simple lines of the stills photography.
However video is being expanded more and more with more ambitious work planned for 2018.