act4ward 16 + INTENSIVE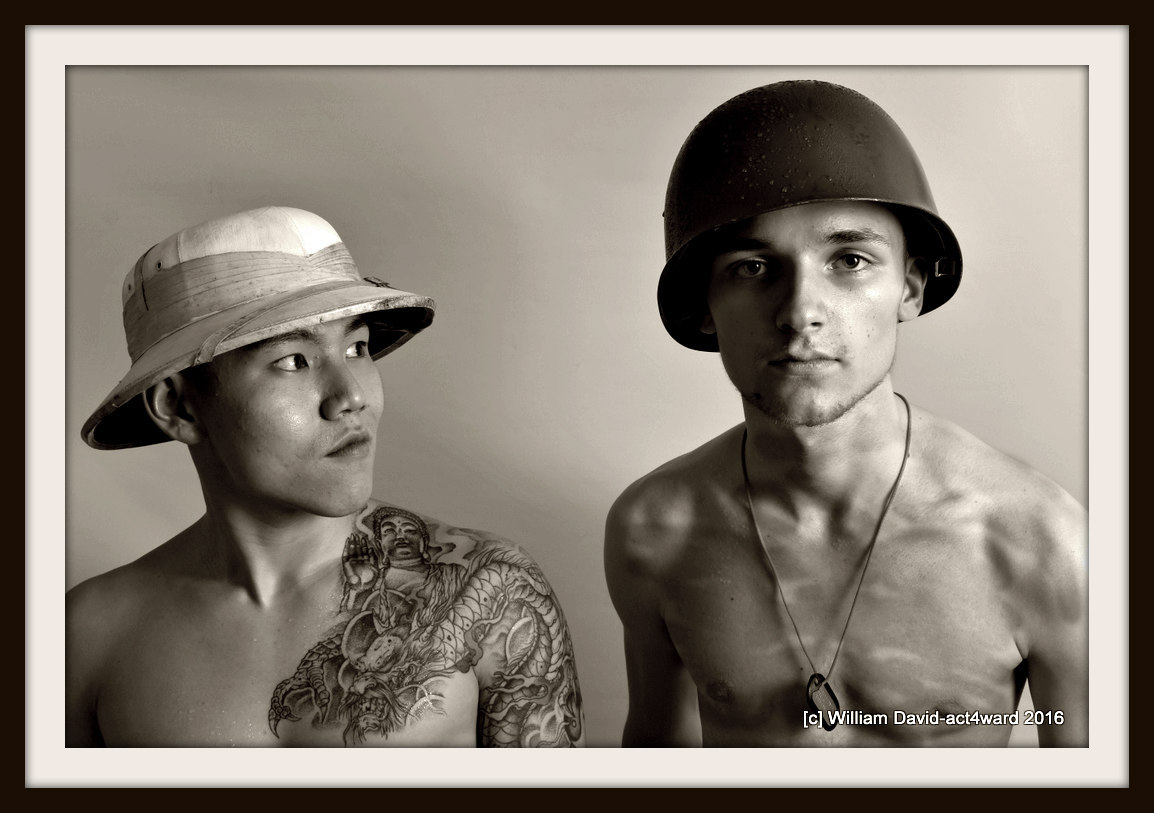 Earlier this year I began reviewing how I wanted act4ward to operate for the future. Out of this review has come 16+ intensive.
As indicated by the title this work is set for those performers 16 years or over. Those already working with act4ward at a younger age may be invited to join 16+ upon their 16th birthday. All under 16's will begin with The Halfling project and transfer to act4ward upon reaching 16 or 18 depending on the work planned.
16+ intensive is an acting/performance led activity and has no direct connection with the work within The Halfling Project, or should Halfling Project work be confused or included with 16+ intensive.
16+ intensive is a wide body of work so requires regular [even weekly/monthly] participation - but this is negotiated based on travel costs and distance.
So what is 16+ intensive?
16 + is open to boys* of 16 to 18.
It is where William David and the 16+ performer agree to work together for a common cause
1/ to provide illustration material and trial ideas for act4ward
2/ to build the performers casting profiles and web presence [ Spotlight - Mandy etc] social media , personal websites and brand through joint co operation on ideas and concepts using photography, video and audio work . Much of the work will be scripted and built as exclusive work to act4ward - but the performer can decide what he wishes to include and that can include selected monologues or scripts of their choosing too.
It should be noted from the start that the participant is encouraged to be fully involved in the whole process, and it is fine not to agree on everything we shoot or film, so longs we are both happy to record it.
Headshot and profile shoots are included.
Whilst we may play around with theatre style work act4ward + is biased to tv and film style work.
Improvisation is also a major part of the output, and involving fellow actors [mixed is fine] should be encouraged.
From my perspective I am interested in where the work leads - how different actors handle the tasks and learning personally from the experience for the good of future act4ward activity.
There is no fixed finish date - and may simply become less frequent as the work builds both in act4ward terms and the actors own diary commitments.
Most early work will be shot at the station or on location.
A website will be setup for each person on the act4ward server for their own self promotion and e.mail.
At the end of the mutual work the website address will be provided to the actor taking part - during their participation all related costs to the website are paid as part of the agreement by act4ward.
Taking part in act4ward 16 + is free [strictly speaking a time for agreement] but ultimate copyright is that of act4ward, with use rights provided to the participant. Image sets and video sets will be provided without cost for the promotion of the actor/performer taking part, subject to the agreement that their work may also be seen on act4ward .
Only a limited number of place are available - to ensure my full time commitment - so application does not mean acceptance.
For further details or to request being considered please e.mail directly to pp@act4ward.uk
A news briefing will be issued later in the year with more details for those taking part.
As part of the !6+ remit is providing act4ward commissioned work a work/ participation reference will be provided
It is anticipated that 16+ will begin after the school term summer break - September 2017.
Hope to see you taking part!
Dave - William David
July 2017.
* The current station location lacks amenities to cater for girls at this time due to space and limited changing /privacy options stated within guidelines for the industry. Should a different location become available this will be reviewed. Mixed shoots are permissible during 16+ work.