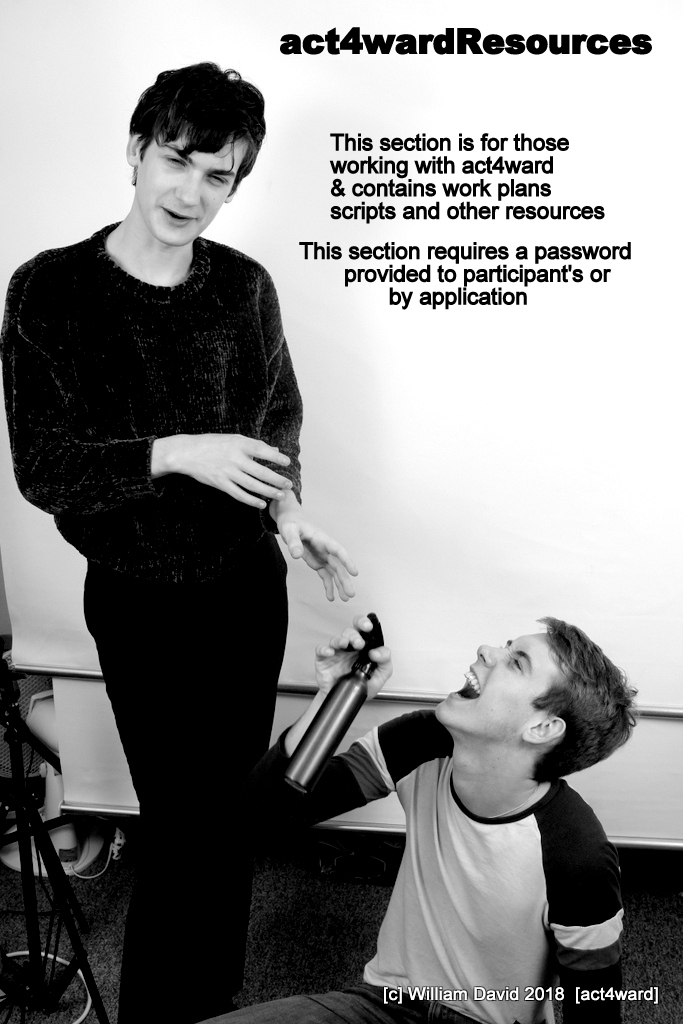 act4ward resources section from William David
For reasons of copyright and work confidentiality this section is closed to general viewing.
It is provided for those working within act4ward as a reference source for scripts - acting information, internal castings and information.
Any enquiries in this regard should be sent via the contact page.