The regular cast :- act4ward. LUKE BLACKMORE [17]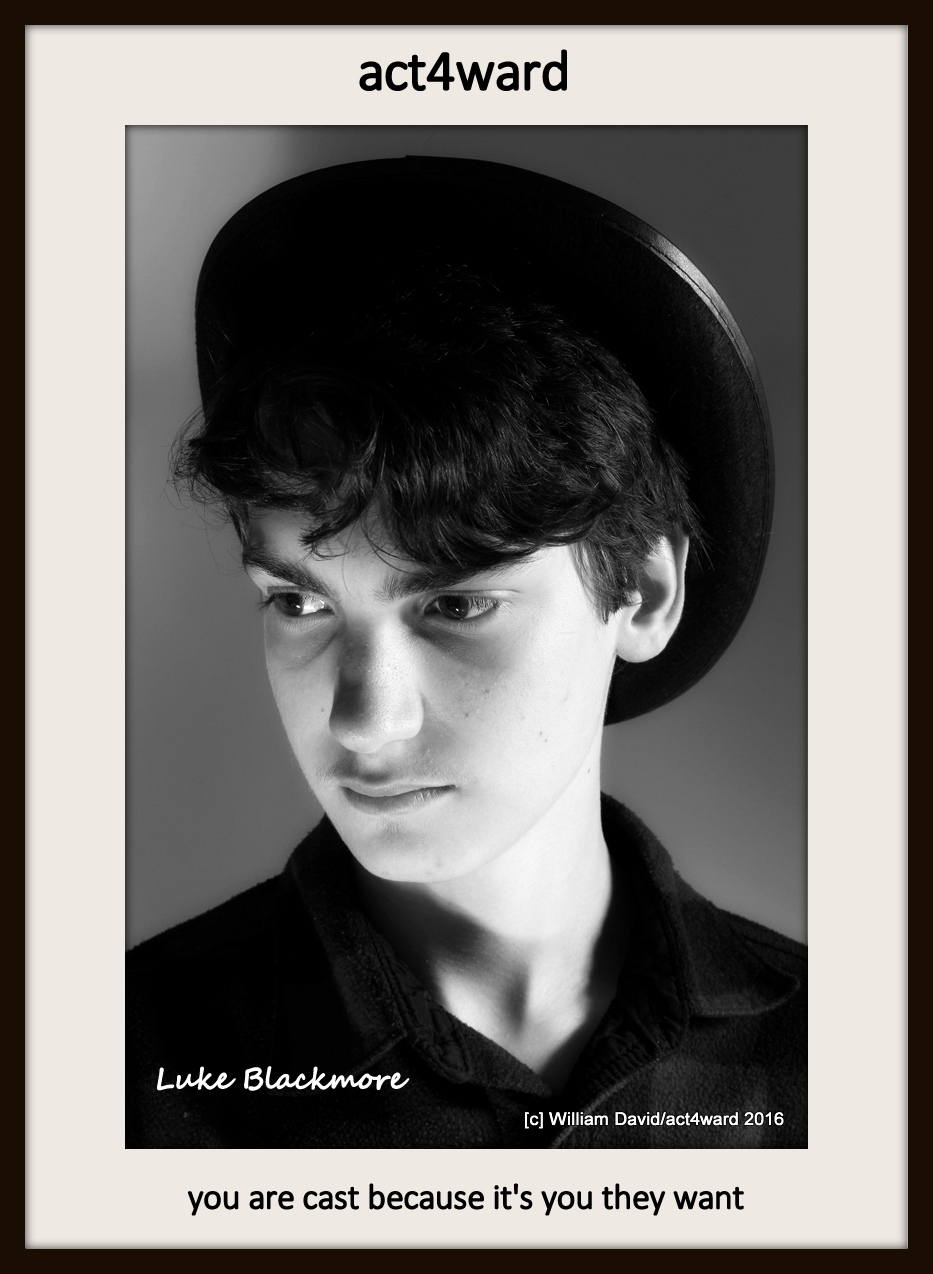 Luke Blackmore [16] actor
Luke and family became friends to The Halfling project soon after it began and Luke has worked steadily here ever since. Now 17 and in performance training he has a unique style and keenness to advance.
With a childhood background in musical theatre he is now moving towards drama in film and television.
A regular visitor to the station despite a very long journey to get here he is a committed and talented actor and great to work with.