The Plot [or what is act4ward all about]
You know how you watch a tv soap and you think you know whats going on - and then wham it all changes - with new subplots and characters along the way . Well act4ward is a bit like that. The one rule I made at the start - is that apart from basic standards and ethics considerations act4ward would be allowed to develop till it settles into it's format. It began because photography on The Halfling project was taking over the entire project.
By putting all the photography in a photographic work it is better controlled, and in addition could be expanded.
So now The halfling project uses act4ward for it's images and act4ward operates standalone too.
Not everyone who takes part on act4ward is an actor or wants to be one. Drama techniques - photo's sound and video are all employed to build up a persons self confidence - many may be on the autistic spectrum but anyone is welcome to take part. Currently act4ward remains male lead for practical reasons - but watch this space!!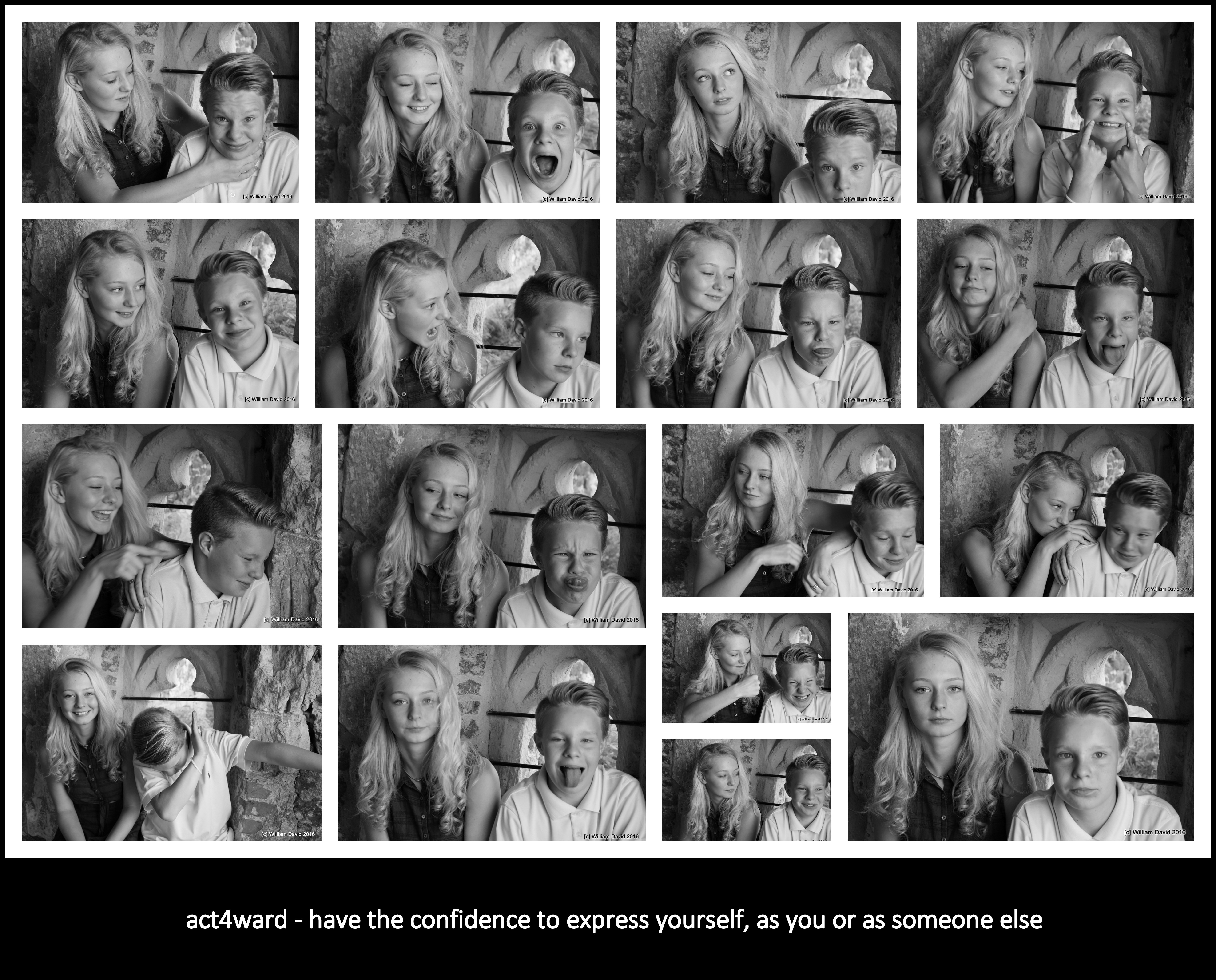 act4ward for confidence